Water Fountain Refurbished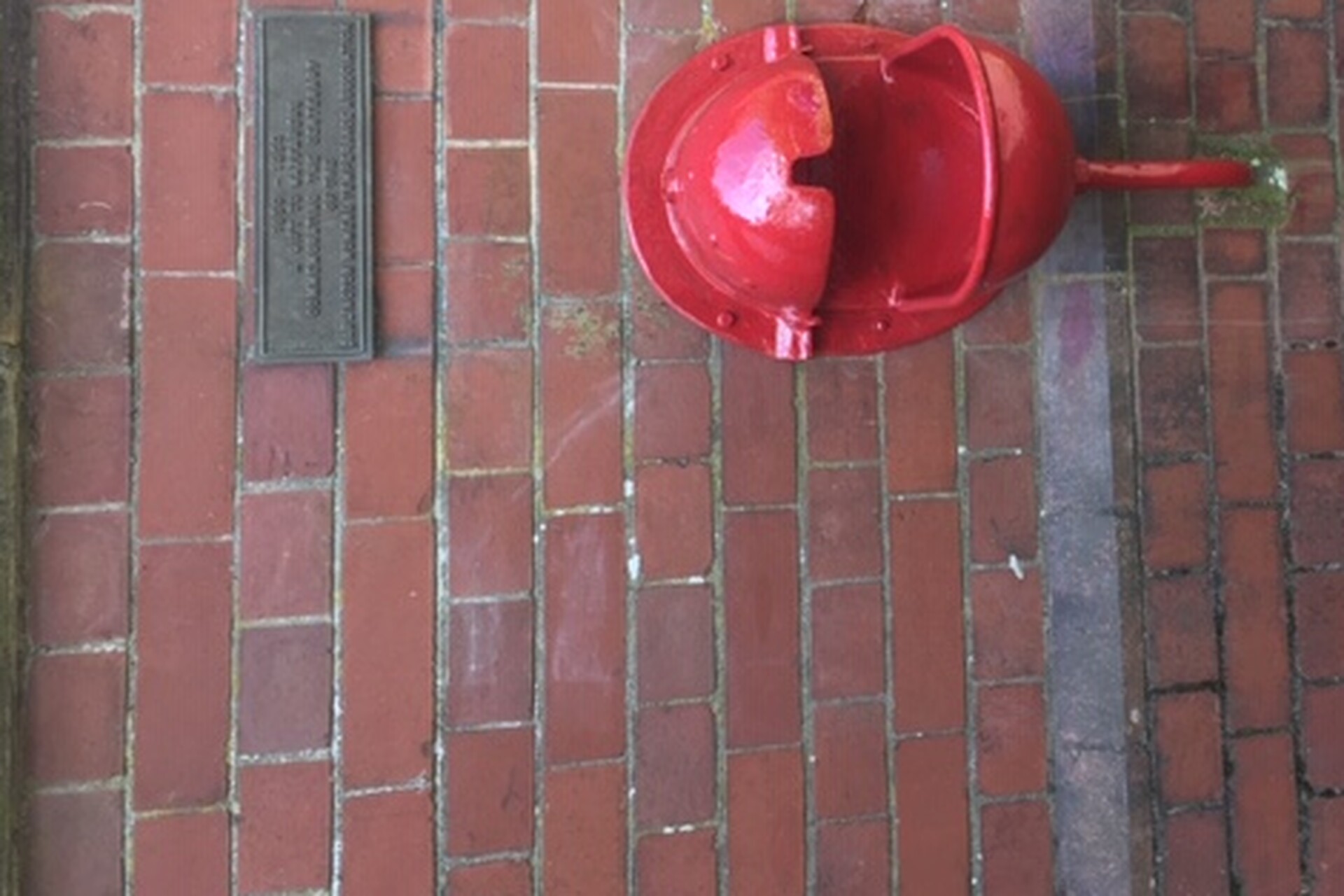 Tees Cottage Drinking Water Fountain
There has been a drinking water fountain outside the main entrance to Tees Cottage Pumping Station since 1950, when is was installed by the Darlington Women's Temperance Association.
By 1981 this fountain was looking unloved and perhaps had been disconnected from the water supply.
Sometime between 1981 and the present day the cast iron cowl, located above the bowl, had been removed and left the installation in an even sorrier state.
In late March 2019 the volunteers at TCPS decided to attempt the renovation of the fountain and it was duly removed. Immediately we met with good fortune when one of our members recalled seeing pieces of broken casting under a table in one of our buildings and thought they may belong to the fountain. This was indeed the case and the two pieces of casting constituted perhaps 80 percent of the original cowl.
Utilising the general engineering skills of our site engineer and the traditional skills of the site blacksmith we have reconstructed the cowl and the whole drinking water fountain has now been reinstalled in its original location. Although it would be great to return the fountain to full working order, not least to provide water to trekkers on the Teesdale Way, we have decided that the risk of damage to the installation, or contamination of the water flowing from it, is too great for it to be reconnected to a water supply.
Below is an enlarged view of the plaque located above the fountain:
The fountain was installed by the Darlington Women's Temperance Association. An internet search quickly revealed that since 2006 this Association has been known as the White Ribbon Association in tribute to the White Ribbons worn by the women of the Temperance Movement. The Association were approached and were in full agreement with the refurbishment of their gift.