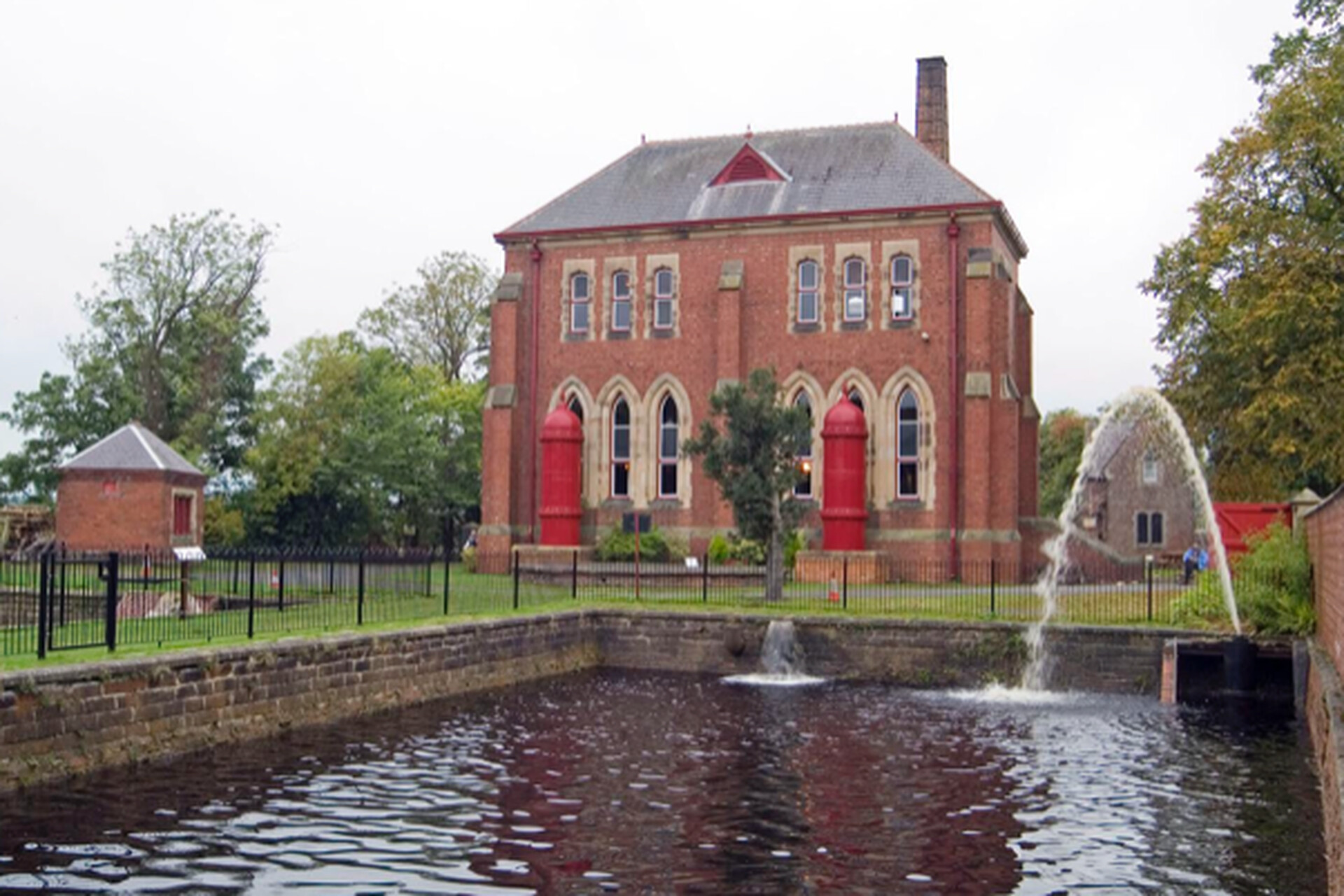 On Monday 8th October we were delighted to welcome West Park Academy to Tees Cottage. 60 children
and their teachers joined us for half a day to tour the facility, do some filtration experiments and look at wildlife in the River Tees.
We were really grateful to Christine and Zoe from River Tees Rediscovered and the Tees Rivers Trust, who provided a wonderful set of bug hunting activities for the children. Zoe even took this wonderful picture of Tees Cottage from Broken Scar, which shows us steaming up for the previous weekend's gala opening!
We were able to provide our filtration activity for the children, who 'polluted' the water with a selection of brightly coloured pollutants and debris, before filtering them out using the filters.

Richard - master filtration expert!
Our filters have been handcrafted especially for schools by our, very own, Richard and the filtration activity is one of the most popular activities for schools.

Filters at the ready!
Here we are all set up to welcome the first 18 children to the filtration activity. Change over times between the groups were challenging today, because of the large numbers of children, but plenty of snacks and drinks and one eye on the clock meant we managed most of it smoothly!
Thanks to all those involved in this event and if you would like to organise a free school visit for your school, club or activity, get in touch with Jim Eason at education@teescottage.co.uk to arrange. We look forward to seeing you.